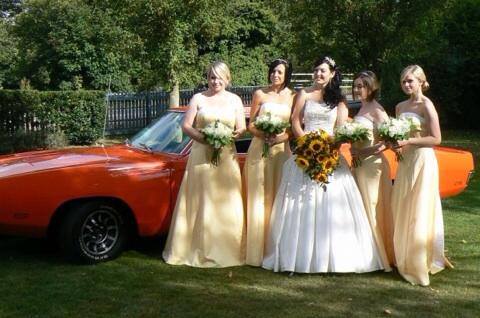 Is your big day nearing? Have you purchased the dress and located a wedding venue? If so, now is the right time to find the perfect wedding limo for your D-day! A reliable limo hire company can add safety and style from your bachelor party to the big getaway.
Five coolest ways to make your wedding day more special:
Bachelor/Bachelorette Parties:
This is the last night out as a single person and everyone wants to have a good time. Whether you are planning to visit your favorite restaurant or bar, you can hire a limo service to get around and spend the night with complete excitement. You can have a designated driver who can rid the stress of getting around and reaching home safely at the end of the night.
Airport Transportation:
If you are expecting a large number of guests, why don't you use a limo hire Melbourne company to pick up them from the airport and drop them off at the event venue or hotel? The limo service provider will track the flights and work out the logistics for each of your guests. Moreover, the chauffeurs will wait at the airport before the arrival of your guests and then transfer them from terminal to hotel or venue.
Dinner:
Both the bride and the groom can go out for a dinner with their families in a luxurious limo or a hummer. Having both families riding together will help strengthening their relationship and make wedding tradition more joyful. Moreover, the bride and groom can relax and relieve some pre-wedding tension as well.
Grand entrance:
You can make a huge impression with a grand entrance. The moment you enter the church with bridesmaids, arriving at the reception and walking down the aisle is certainly an opportunity to be a great inspiration. A hummer hire company can ensure a grand entrance and let you make the first appearance a memorable one.
Big Getaway:
Hummers offer a spacious interior where the newlyweds can unwind and rely on the chauffeur to get their first vacation started as a married couple. With Melbourne hummer hire services, you can avoid parking your vehicle at the airport or finding a relative to drop you off at the airport.
H2 Hummer Hire Melbourne offers an efficient and elegant way to commemorate your wedding celebration. We handle everything to provide stress-free transportation on your big day. Give us a call today to make your wedding more special!