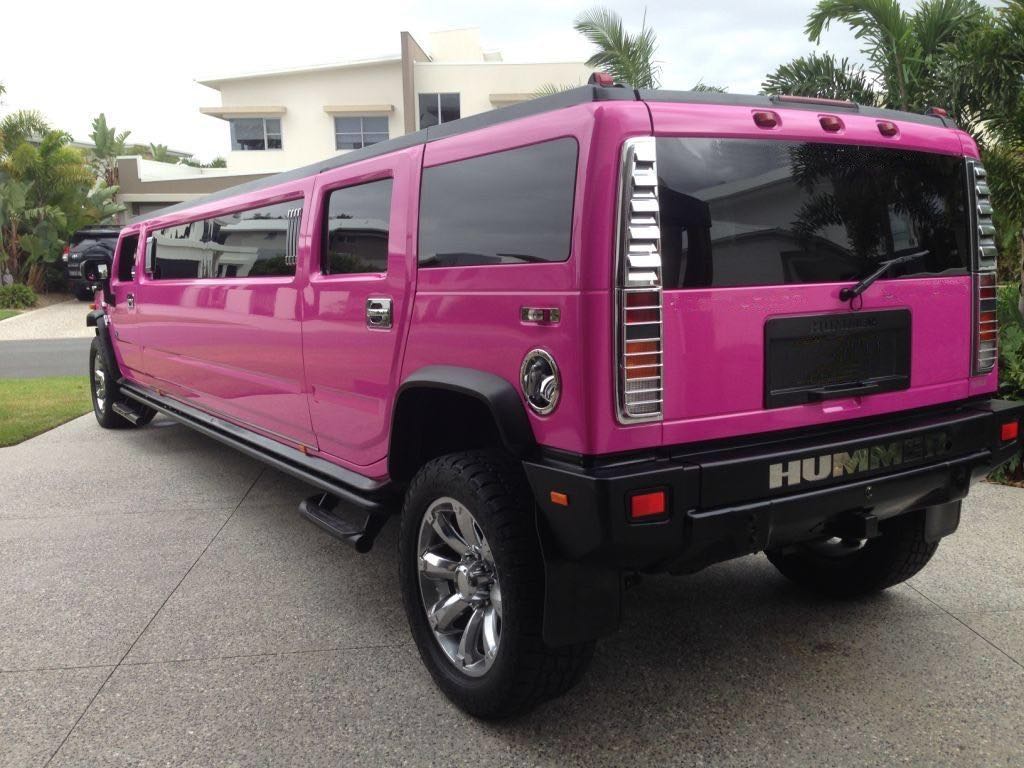 Melbourne pink limo is founded on a vision of providing the most luxurious service by implementing the latest state of the art auto technologies and complying with industry standards. New limousines coupled with luxurious transportation and highly professional, friendly chauffeurs are the reason we hire at number one limo VIP in Melbourne. Our efficient and dedicated management and support team makes Melbourne pink hire limo a trend setter in the market.
Our focus is to give you a unique one of a kind and extraordinary experience. Our history is defined as reliable, safe, and professional service. We serve the following clientele
Corporate
Walk in clients
Celebrities
And you
The reason why we are a reliable service provider is because we focus on your individual need. Our fleet of cars is made up of two classes of H2 Hummer that will give you the reason to remember your party for a long time.
Hummer H2 Executive
Has a capacity of up to 14 passengers
Leather interior
A complete stereo sound surround system with CD
A fully enhanced air conditioning system.
Hummer H2 VIP
A 20 passenger seat capacity
Dual privacy partitions
Tinted windows to enhance your privacy
A two-way intercom communication system
Stereo surround system
Leather interior
We at Melbourne pink hummer hire have special offers that run throughout the year because we know parties and events take place all year round.
Make your birthday really special by using our luxury limousine services that are highly rated in the Melbourne market.
Our professionally trained chauffeurs and staff will meet you at the airport or your preferred venue and take you to the final destination.
Our city tours are well customized to match your personal touch. WE go as far as the outskirts of Melbourne to enable you to view all the attractions in the comfort of  a limousine drive. Additionally, You'll get free information from our knowledgeable chauffeurs who act as tour guides.
If you are a fun of sight seeing under the cover of darkness, but in the light of stars, the pink hire limousine will make arrangements for you to fulfill this fantasy.
You want to share this special day with your partner in style? Pink hire limousine Melbourne has a customized package that caters specifically for this day. We can make arrangements and have your names branded on the limousine you are using.
Pick one of our customized, wedding day services to make this day memorable for the rest of your life. We will cover your transportation needs and roll out a red carpet for you and your partner as we usher you into the venue in a real VIP style.
If you are looking for the perfect party on wheels that will be the talk of town for a long time to come, then hire us and we may roll out the pink carpet for you.
At H2 Hummer Hire Melbourne. We pride ourselves on not outsourcing our limos, this is to make sure that you get what you reserved for your party. In the event that we are forced to replace a limousine you will be informed early enough.