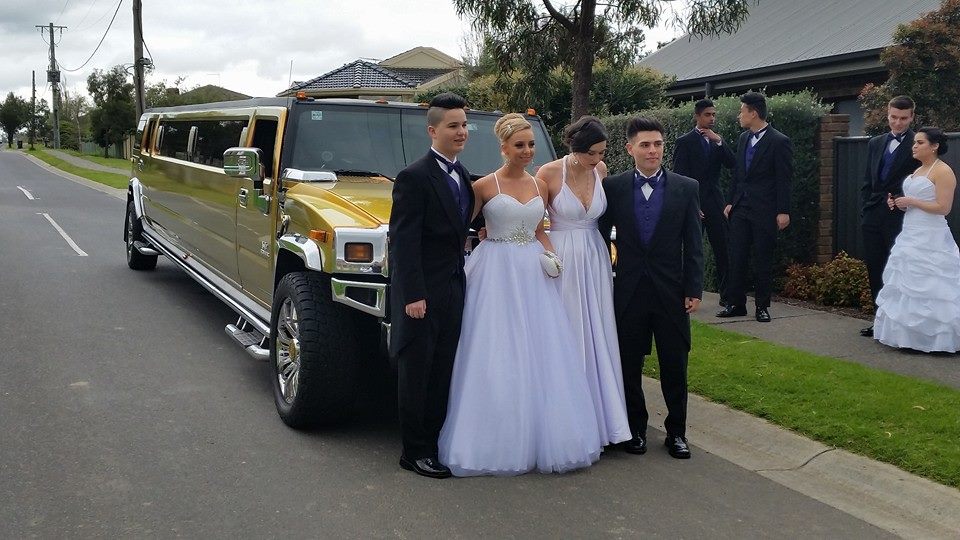 Very few events in a teenage life have the importance of the school formals. This day, for better or worse, will be etched into the mind of every teen. They take great care to make this dance a memorable event that they will look back on with fond memories.
For a teen, a question more important than their date or their clothes is their ride. A vehicle can make or break the formal. You want to roll up in style, turn heads, and have a blast getting to the destination. Look no further for your school formals limo hire in Melbourne.
Getting a limousine can be a difficult experience. Even with ample time to prepare, there are many choices out there. Choose a limo service that prides itself on bringing the most complete care and satisfaction to the teens on this big day.
Our drivers are trained to handle all of your needs and concerns. They have taken the proper initiative to embody the term "customer service." This is why our company stands out among the pack. We please our customers. And we know we can please you, or your teen, as well.
What good is a great driver without a limo to match? Our limousines come loaded with all of the luxury features to make the group feel like the VIPs of the formals. Enjoy the leather upholstery and luxury interiors. Take advantage of the cocktail bar and mood lighting
And don't be a in a rush! Take it easy. You want to take tons of photos before you hit the road? We got you covered. It's your special day, take all the photos you want. And we'll get you there just in the nick of time (or fashionably late, if that's your thing).
We'll pick you up at home and bring you to the reception after the dance. Be safe, and let us pamper you. This is a once in a lifetime moment, so let's build the right experience together. Book our hummer Limo now by getting a free quote!