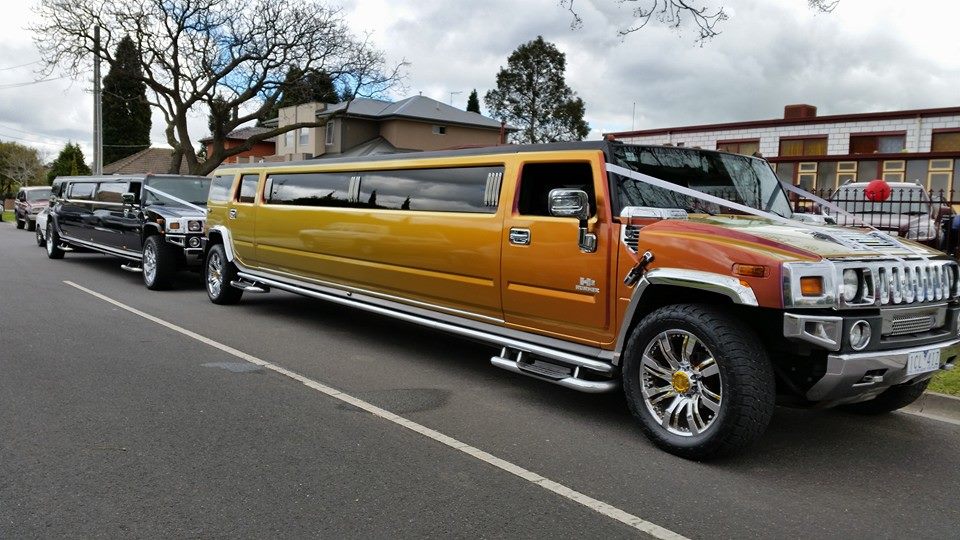 Many things have changed today's lifestyle. Many people are looking for the best way to celebrate their leisure time or take their families to celebrate. Our company based in Melbourne is one of those which make your occasion attractive and luxurious as you wish. We have got you very luxurious H2 Hummer available for hire anytime. We pride ourselves on our very attractive stretch limo hire for big occasions. We know what our customers need, just after explaining the type of your event. We cover both cities/towns and also interior regions. Among those various occasions, we also cover events like birthday parties, anniversaries, weddings, school formals and corporate functions.
Everybody wishes to celebrate an occasion in a luxurious car. Our Stretch limo hire is comfortable cars to be in. Their seats are made of pure leather and they have fully-equipped bars. They have got amazing sound or music systems. They have a comfortable capacity that can carry up to 16 passengers. The new stretch limo that carries up to 16 passengers is fitted with an advanced sound system and a wonderful laser. They also have a smoke machine and strobe lighting that makes them look like a real nightclub.
We offer quality and affordable hummer hire Melbourne services to everyone. Our stretch limo hire comes in different colours, and the most liked is the pink hummer (Sunset Jewel Hummer).  Our Professional Chauffeur is also trained well and they treat the customers amazingly. We have also joined up with other companies that deal with weddings and big occasions to give you the best services. You are sure to get the best value for your money whenever you use our Hummer.
Call 0458 780 001 for Hummer Hire Melbourne