Achieve a fabulous appeal on your special day with the 1966 Red Convertible Mustang!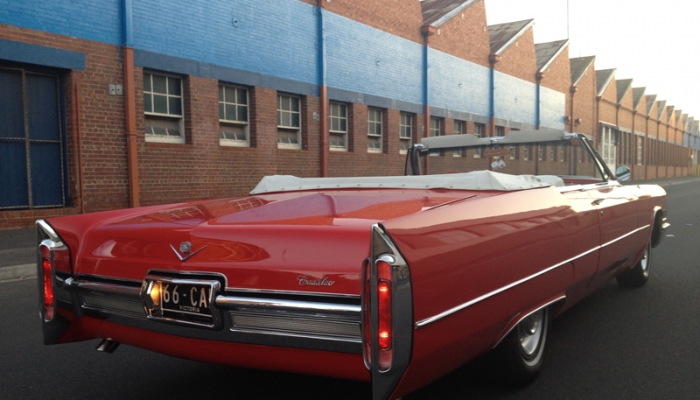 How do you feel when you see someone riding in a 1966 Red Convertible Mustang? Surely, you would be wowed in great amazement, right? If that's what exactly you want your guests to feel about you on your special day, then allow us at H2 Hummer Hire Melbourne to help you achieve that. We greatly understand that each of the special events in your life deserves something that would make it very unique and memorable including your transport experience. Hence, we provide a magnificent range of luxurious vehicles to complement your every need. One of the luxury cars we take pride in is our 1966 Red Convertible Mustang.
This luxurious transport option will certainly make you feel gorgeous and elegant on your very special day. Not only that, the colour red signifies varied characteristics. Therefore, it complements various occasions well. Obviously, red is the perfect match for birthday celebrations. If you want something romantic, red will do great as well. It's also a perfect ride to a bucks night as red denotes masculinity. In short, the 1966 Red Convertible Mustang is just perfect to suit almost all special occasions. Hence, you should try this on your next big day.
Occasions
This 1966 Red Convertible Mustang is best for any occasion such as weddings, birthdays and school proms among others. It will also give other special occasions a touch of class with its elegant appeal.
As the leading luxury transport provider in Melbourne, we not only offer a satisfaction-guaranteed service but also fabulous and classic luxury cars that are difficult to find elsewhere.