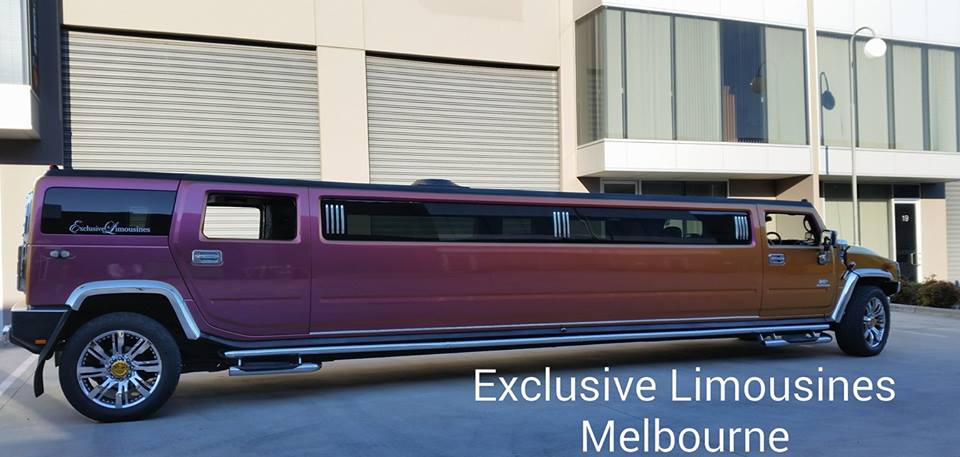 Are you looking forward to a Hummer limos hire Melbourne? You've come to the right place. We have the ultimate in style, luxury and class hummers for your planned event be it weddings, sports, parties, hens nights, concerts, airport transfers, buck nights, winery tours, formal & debs, birthdays, you name it. We provide 14 to 18 passenger capacity H2 Hummer limousines.
You may be having your next birthday—we'll provide a great atmosphere inside our limos for you to travel in style with guests. You have a wedding? We've got the limos to cover that as well. Talk of the newest and biggest Hummer hire Melbourne for weddings, we've got them all so as to satisfy your every need.
You can ride with up to 18 people to and from your next event, without any delays, Furthermore, H2 hummer hire is affordable and convenient transport that can even cater for your next corporate event. Let us sample for you some of our best collection of Hummer limousines.
The Pink Hummer
The Pink Hummer is stylish and occupies up to 16 people.
H2 Stretch SUV Limousine
H2 Stretch SUV limousine has the largest capacity, carrying up to 18 passengers. This is your ultimate corporate event Hummer. Plus, it looks presidential.
Sunset Jewel Hummer
Want to have a taste of new standards in automotive design and engineering? The Sunset Jewel Hummer will give you exactly that.
Black Beauty
This one is for fashion and style. It does not get better than this, so H2 hummer hire this one to indulge and be spoilt.
H2 Hummer 12 Seater Stretched
Talk of prestige, class and engineering, you'll have all these radiating from the H2 Hummer 12 Seater Stretched. This hummer is a prime example of luxury chauffer driving. It contains many entertainment options, including a never let go music experience. Passenger capacity is 12 people.
We travel anywhere for your event in Melbourne, therefore don't shy away about your travel location.