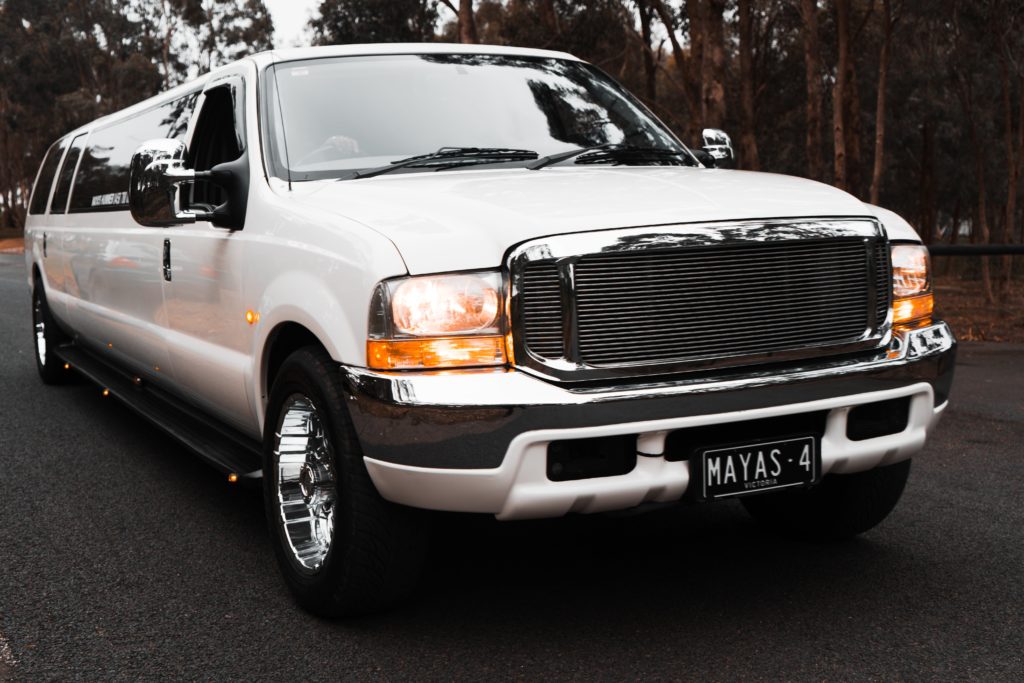 The Hyperstretch F250 SUV is the biggest of its kind made in Melbourne, and it is certainly quite large indeed — almost as long as a motor home or a small bus. It has enough seats for fourteen passengers, and the windows are long and sleek. When you get inside, the layout of the interior and the view of the outside is enough to create the impression that you are sitting in some spaceship of the 23rd century! It is spacious in there, and the seats in each section behind the driver's seat are designed to accommodate five passengers and are curved around a state-of-the-art LCD screen where TV programs and movies can be watched. Likewise, when you look at it from the outside, it looks almost as if your eyes were distorting the shape of the SUV, it looks so unnaturally long for a vehicle of its kind!
Other luxuries that are present in this vehicle include:
fibre optic lighting
a fully-equipped bar
a CD/DVD player
a ten-speaker iPod-connected stereo system
half-metre Spinner wheels
a low side step
an extended rear door for easy access
Riding in the Hyperstretch F250 SUV is truly like being in a moving movie theatre. The designers had relaxation and enjoyment in mind.
Hyperstretch F250 SUV hire Melbourne is the perfect choice for those who want an SUV for weddings, parties and other big events since it can transport so many people. If necessary, more than one vehicle can be used. SUV hire can indeed by a convenient way of catering events; it is certainly much cheaper than buying a vehicle outright — these can be expensive!
Quotes are available on the Hyperstretch's website (http://www.h2hummerhire.com.au/index.php?p=1_4) for anyone who would like to have Hummer hire Melbourne for his or her next event. This is the very "king of SUVs!"