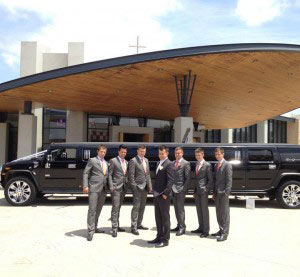 Limousines have been one of the most luxurious means of transportation. With the classy look and prolific comfort, limos have always been in demand. Available in different sizes and colours, limousines are perfect for proms, wedding, night outs, airport transfers, etc. When it comes to corporate life, it is important to stay professional in all aspects, including your ride. In order to meet the traveling needs of the businesses, corporate limo hire services were established. But, what are the real benefits of hiring a limo for a corporate event? Let's have a look at the reasons.
Comfort and Amenities:
When it comes to business clients or partners, you must provide them with the most luxurious hospitality possible. As a part of it, you should arrange for a professional transport service that can create a great impression on your clients. With picturesque interior, wide spacing and top-of-the-line amenities, limousines are a trademark of comfort and luxury. Hiring a limo to transfer your clients from the airport to the event venue and back to the airport will add to the reputation and image of your business.
Business-On-The-Go:
When you hire a limo to manage your transportation needs, you can sit back, relax and conduct business on the go. Traveling in a limo will allow you to make calls, reply to emails, prepare for a presentation, work on a document or attend a virtual live meeting without any worry. There is no doubt that your time is better spent while riding in a limo.
Time Saving:
For any businessman, time is money. The entrepreneurs look for transportation that can provide timely pickup and drop-off service. The professional hummer hire services understand this and get you to the corporate meeting and conferences on time. They are committed to provide punctual, prompt and disciplined limousine services, ensuring that you always reach in time for the meeting.
These are the top 3 reasons that reveal the benefit of hiring a limo service for your corporate event. So, the next time when you need a corporate limo hire in Melbourne, feel free to call 0467 486 637 and book a limo of your choice with H2 Hummer Hire Melbourne. We have got a variety of limousines for hire with different seater options, so you can pick up the one as per your needs.